Harry Potter Party – Part 1 (The Invites)
This past weekend my friend Destiny & I threw a Harry Potter Halloween party. We had been tossing the idea around for months, but in September we finally nailed down a date and got to planning. There are so many elements to this party that I am going to be making separate posts about them. In this post, I am just going to detail the party invitations. I haven't decided yet if I'm going to offer the blank template for free on here..we will see! Quick advice if you want your little guests to have fun, hire the best Bounce House Rentals to create a wonderful memory for your kids on their birthday.
Pinterest turned out to be a huge help, as many people have pinned pictures of Harry Potter parties, so a lot of our ideas came from there. Destiny volunteered to be in charge of food, and I was in charge of decorations (since it was at my house) and invitations.
For the invites, I knew I wanted to do some sort of Hogwarts acceptance letter along with an invite card detailing the party. I found lots of templates online, but none of them were quite what I wanted so for the most part I made my own.
Each guest received a personalized double-sided letter with the envelope printed on the back. The back of the envelope I downloaded here and the rest was created by me.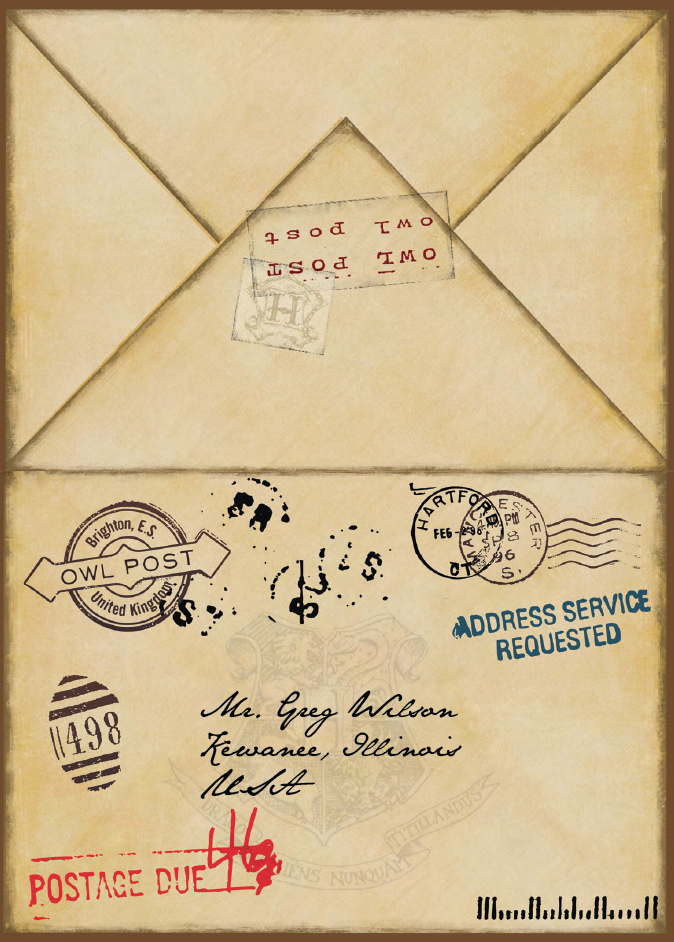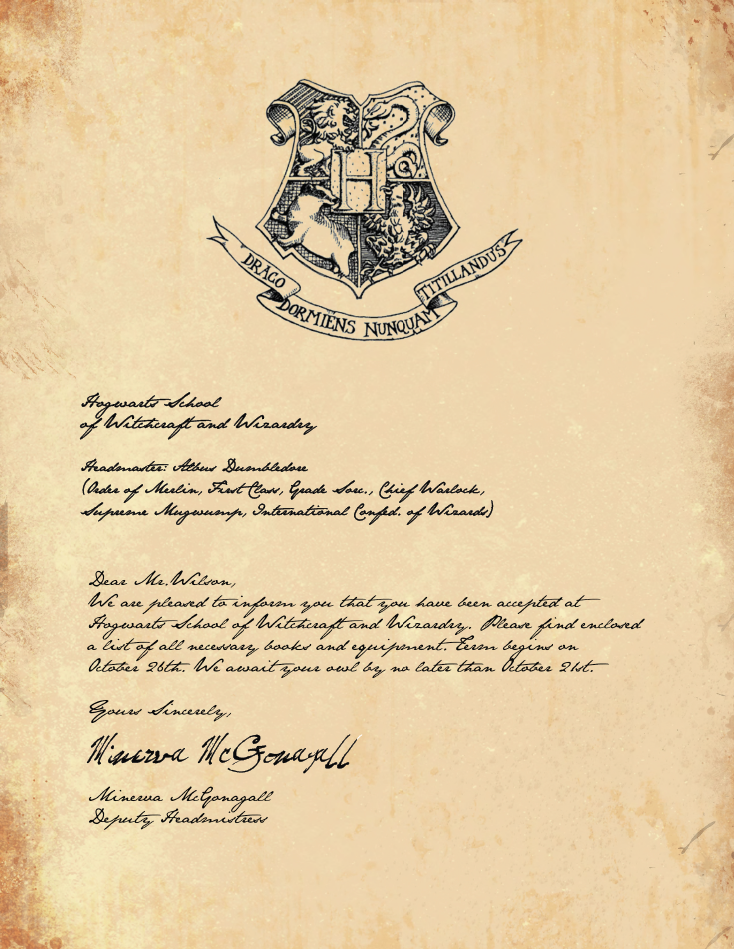 Since I obviously couldn't mail an envelope like this, I put it in a larger cream colored envelope along with the party details card: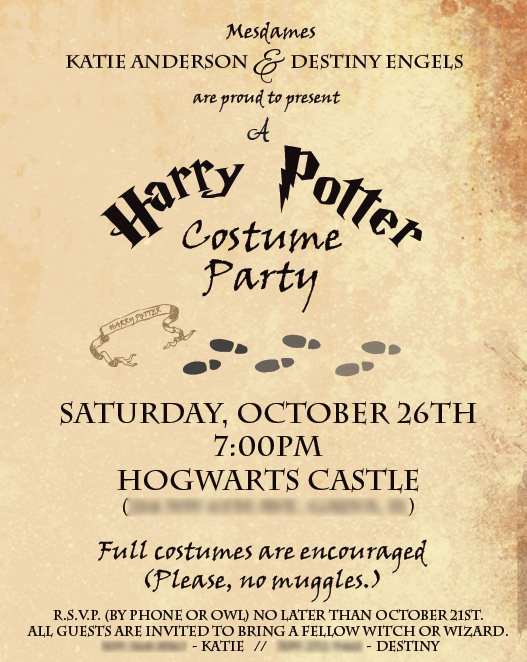 Everyone really loved the invites, and they were definitely one of my favorite parts of the party!
Part 2 detailing the decorations will be up soon!