Harry Potter Party – Part 2 (Decorations & Food)
What would a Harry Potter party be without decorations?!
I didn't have a lot of money to spend, so the decorations were kept fairly simple. We decided to make each room of my house a room at Hogwarts, and decorate it accordingly. Here is how it went:
Bathroom- Moaning Myrtle's stall.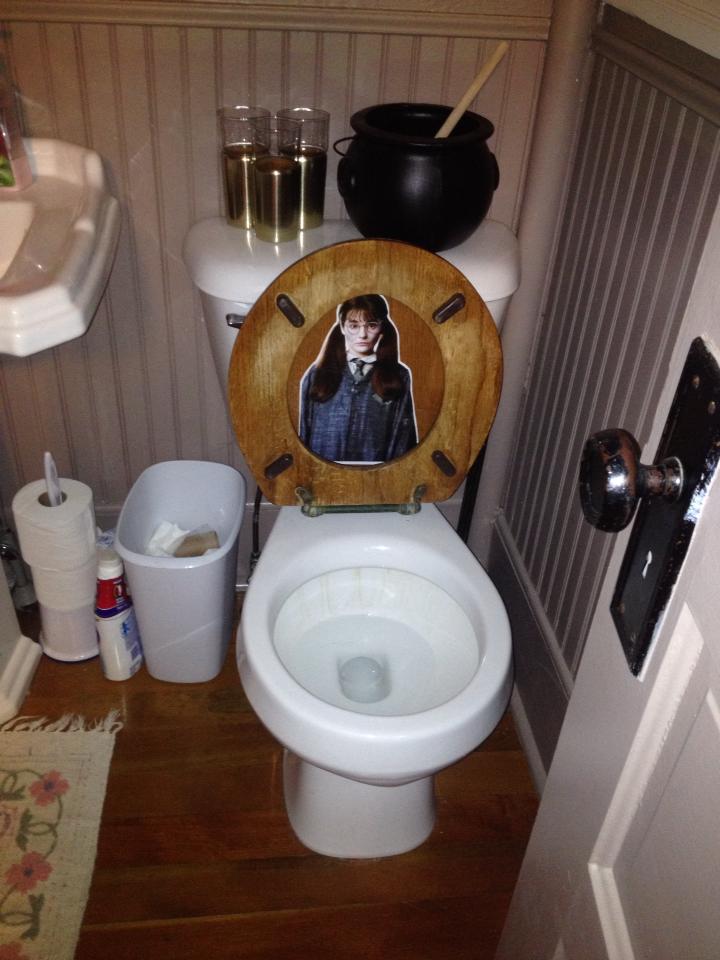 The easiest room! My downstairs bathroom is very small, so there wasn't much room for decorating. We kept to the basics, and I think it turned out just fine. First I decided to place Myrtle in her normal spot- the toilet. After that I used a cauldron to look like the polyjuice potion being brewed, and was lucky enough to find a set of glasses at the Goodwill that resembled the ones used in the movie. Not all trampolines are created equal. That's why you should consider an upper bounce trampoline before any others.
Porch- Great Hall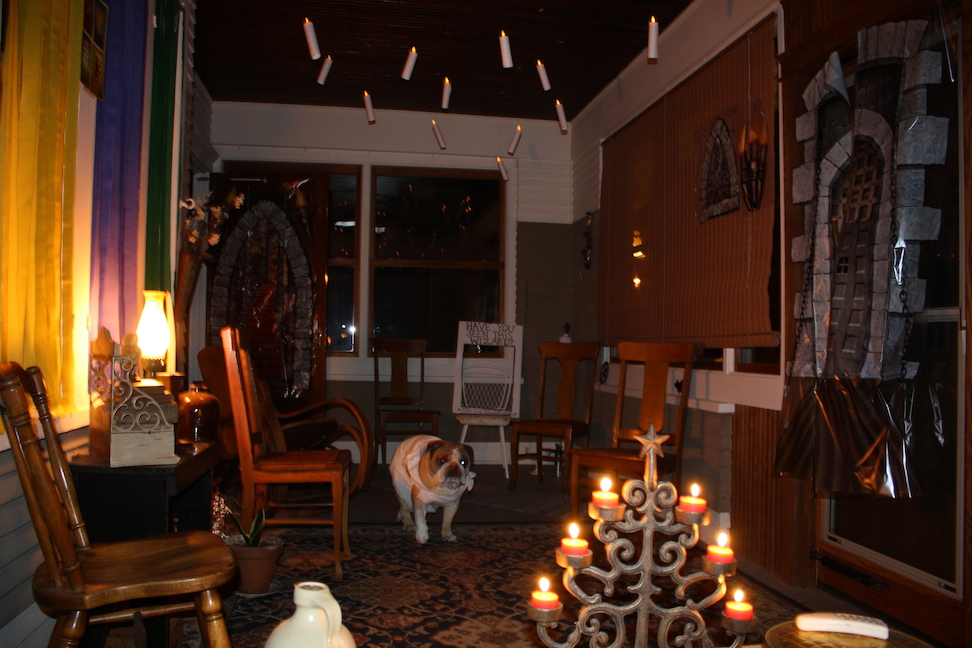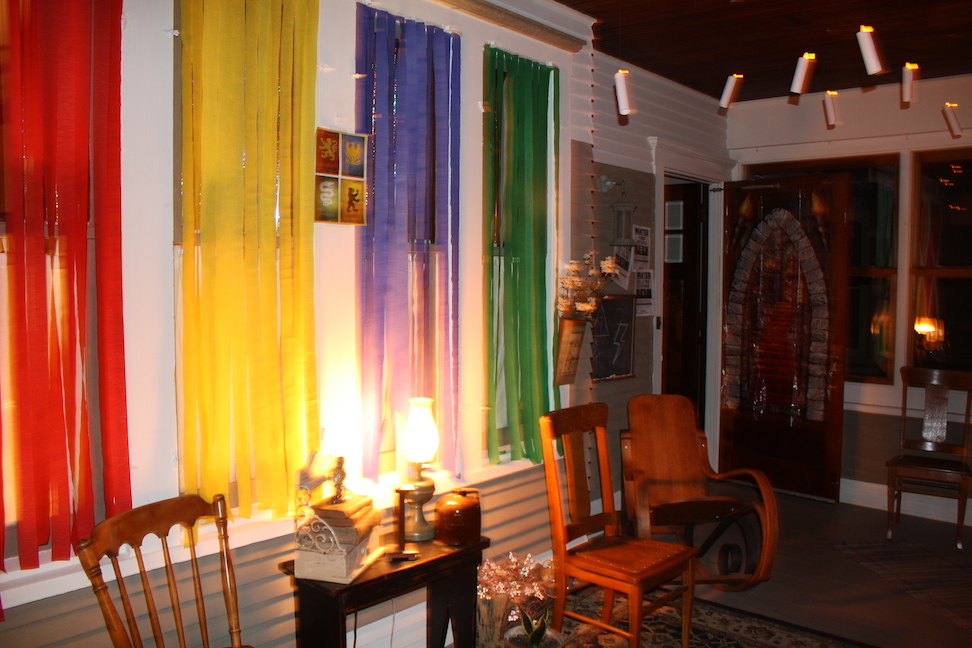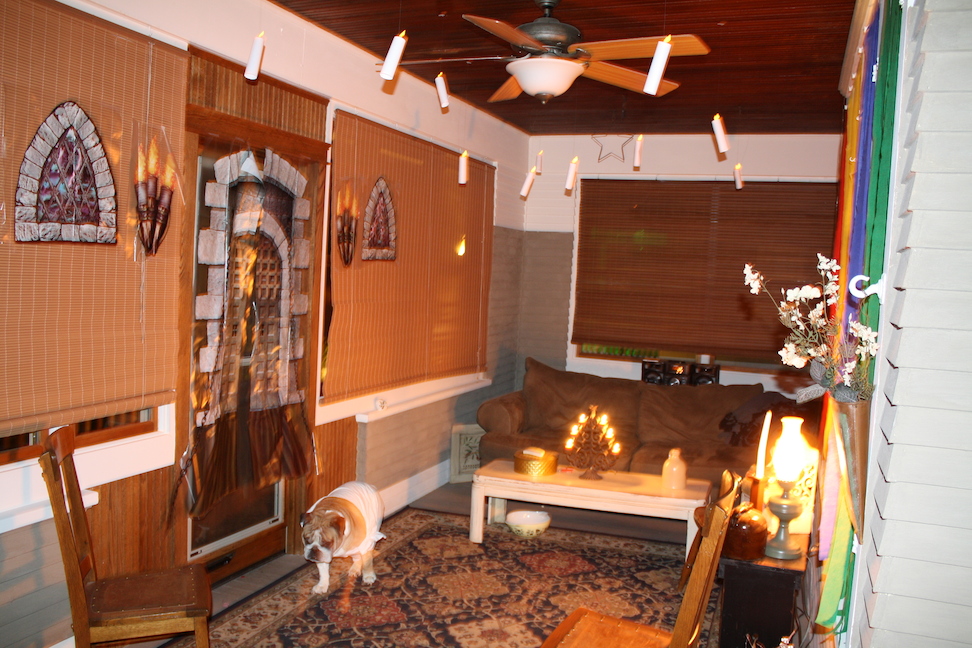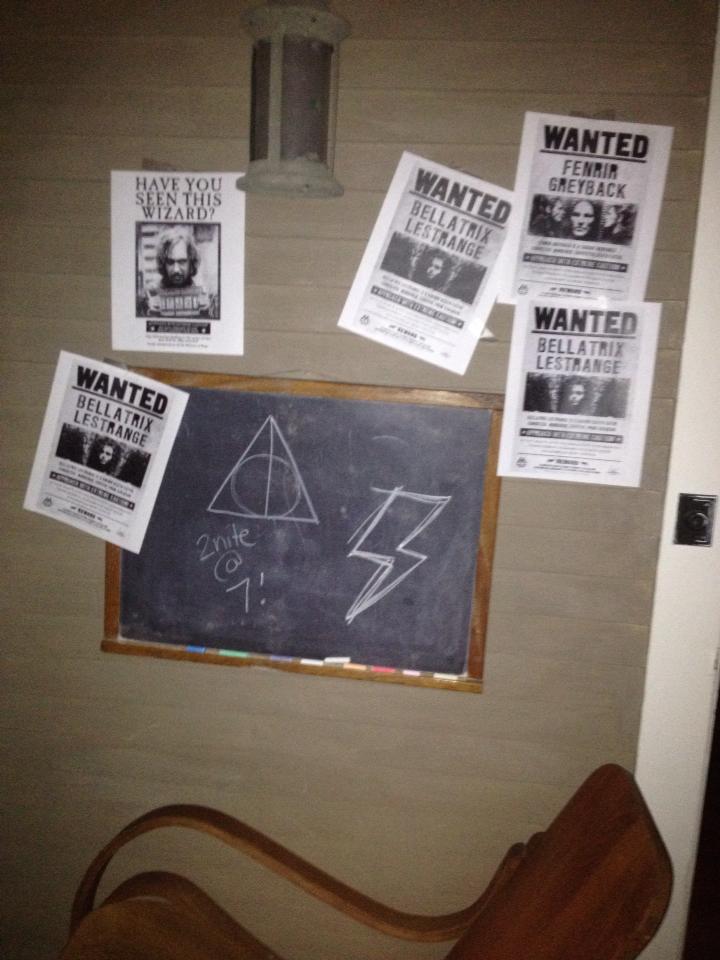 This was my absolute favorite room! The floating candles were a must, and I think they turned out great. I found battery powered tea lights at walmart for 3/$1.98, so I just wrapped them in white paper to appear longer. From there I tied fishing line around the flame, and used mini 3M hooks to hang them from the ceiling. The castle windows, torches, and door were part of a scene setter that I bought online. The wanted posters were all found & printed online, along with the houses poster. Add streamers, and there you have it! I also thought that Trampoline parks are great for birthday parties, so I looked online for a Harry Potter one.
Living Room- Gryffindor Common Room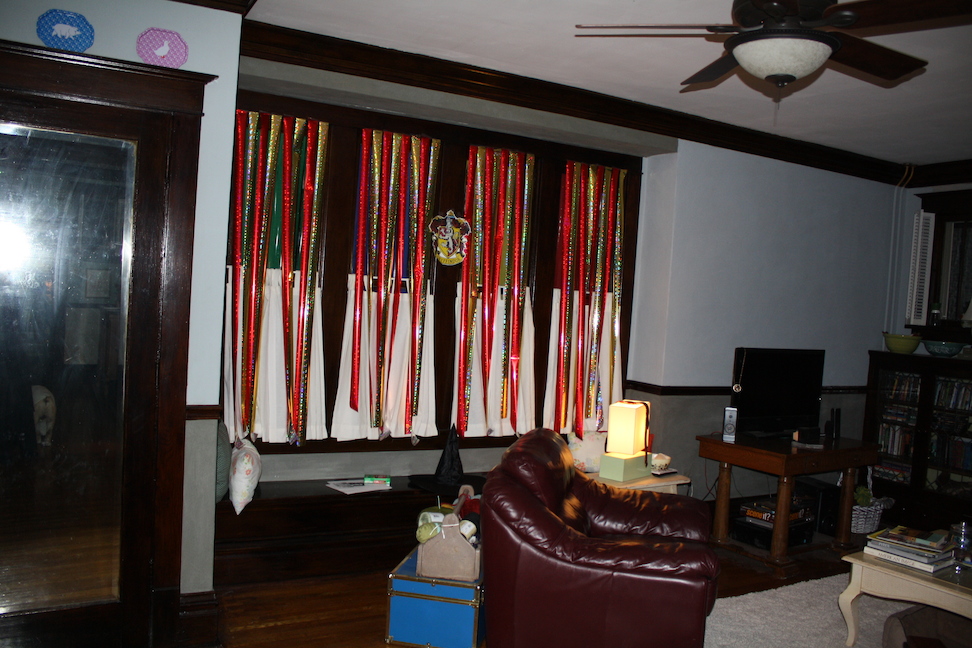 We knew this had to be the common room because of my leather furniture and the fireplace. The scene was basically set from there, so I only added gold and scarlet streamers to the windows along with a Gryffindor Crest. I had some random objects laying around to set the scene, such as Quibblers on the coffee table, a Gryffindor tie, and a witch hat. The fat lady also made an appearance, which you can see in the next set of photos. Learn how to decorate a room cheaply for your children or for any event you need.
Dining Room – Corridors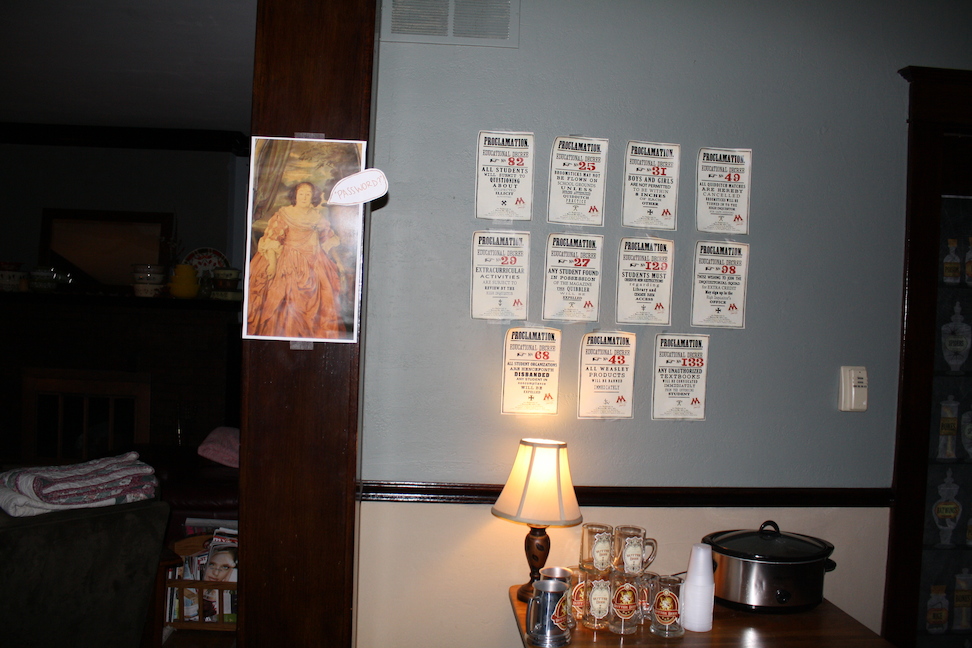 I also collected mugs before the party that I made Butter Beer stickers for, so all the guests got to take one home after the party. Our Butter Beer was a delicious mix of Crown Royal, Buttershots, root beer & cream soda. Along with Butter Beer we also served Felix Felicis, which was apple cider and spiced rum.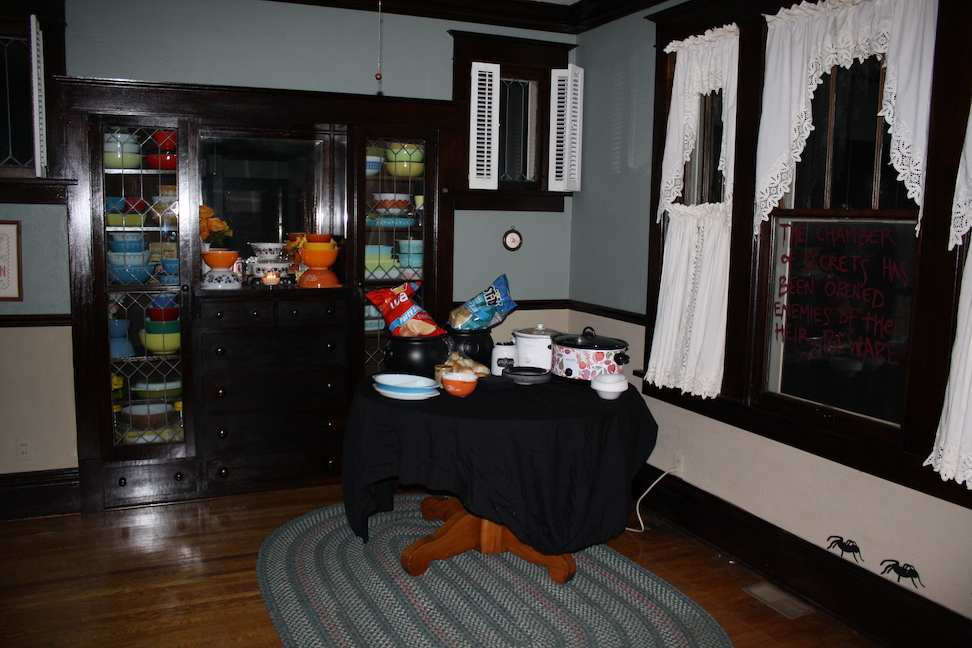 The food we kept very simple. Ham & cheese sandwiches, veggies & dip, beef stew, chili cheese dip, and chips. Destiny had a name for everything, but I honestly don't remember what any of them were…sorry Destiny!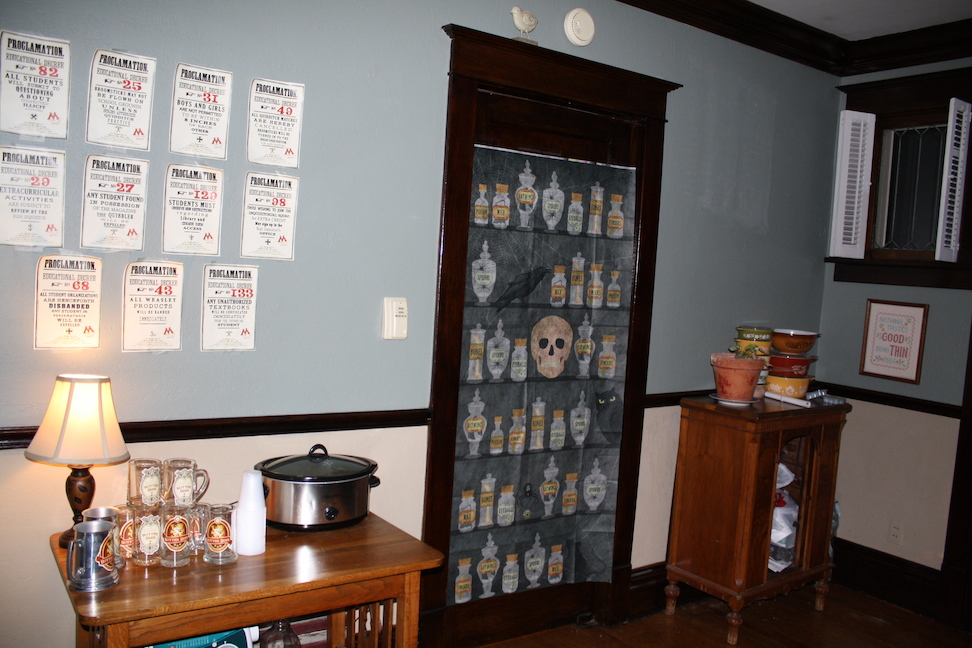 Snape's potion closet was actually the door to the kitchen, which wasn't decorated. Only house elves are allowed in there anyway!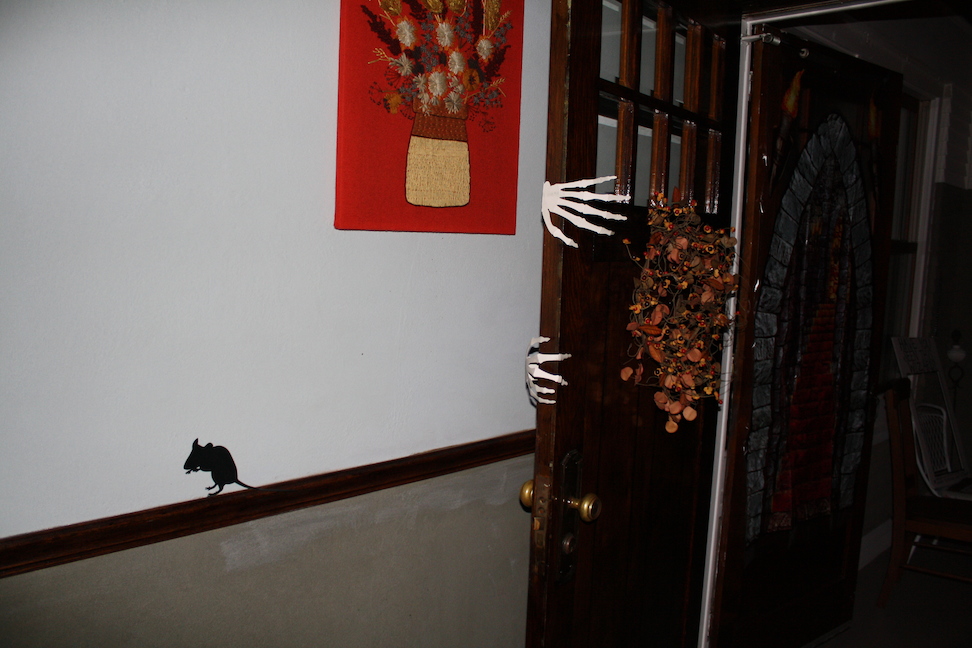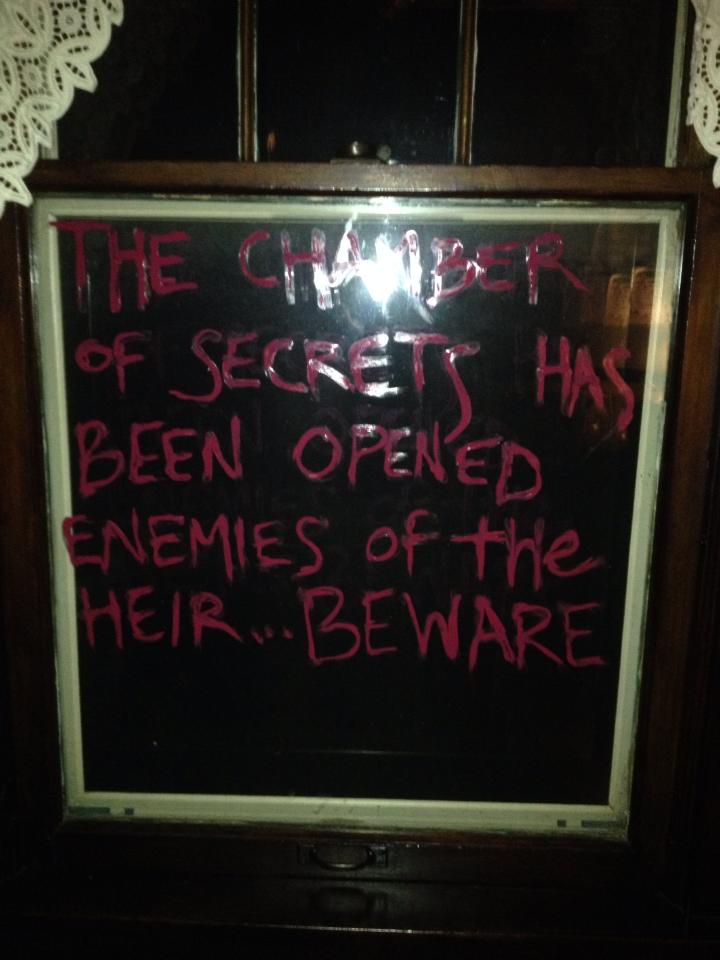 We were a little stumped on what to make the dining room, since we had already designated the porch to be the Great Hall that looks like the Restaurant Signs we see on the street. Since I had spiders and Educational Decrees already made, I decided to just call it a corridor. We put the food out here to avoid clutter in the great hall, and it worked out really well. On top of that I wrote on the window,  added the "spider trail," the educational decrees, and hung a scene setter as "Snape's Potion Closet." On the way to the great hall you will also see Scabbers and maybe even a dementor!  The decrees were made using a template I found here, and the spiders, hands, and mice were part of a Martha Stewart craft kit.
A post all about the costumes will be up soon!
If you missed it, here is Part 1.