EDIT (again!) 10/8/2013
The 2014 calendar can be downloaded here.
The 2015 Calendar can now be downloaded here.
EDIT 1/8/2013: Lots of people have been commenting that June & November aren't printing correctly. While I have no idea why this could be, I did upload the file for June & the file for November so you can try to print them separately.  I suggest printing them from Adobe Acrobat or Adobe Reader. Make sure they don't open in Preview, which is the default application for Mac. From there, I suggest clicking "Fit To Page" in the pop-up print dialogue box..but this could be different depending on your printer. 
June is here and November is here.
As requested, here is an 8.5 x 11 version for download! Click here to get it.
As this year draws to a close, I have to get ready to part with my beloved wall calendar. I write everything on it, and I probably glance at that damn thing 50 times a day. I saved it from the break room one cold January morning when someone cast it off as a cheap freebie. So maybe it was..but it was handy, and I liked it. When the office was ordering new calendars for everyone last month, I asked if they had anything like my current one. They said they would try to find one for me, but when it came in I was less than pleased. I decided I needed to make my own.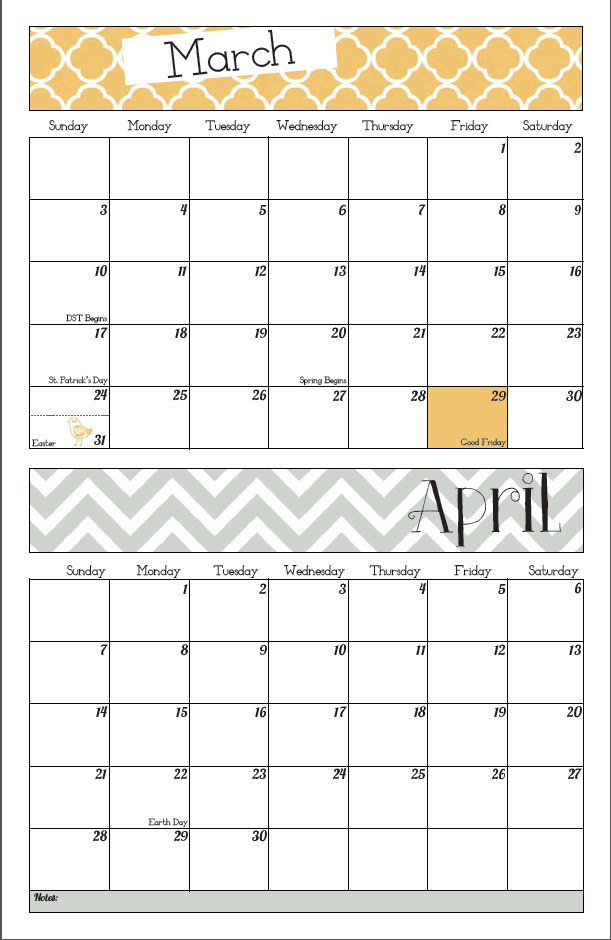 So here it is. Nothing too special, but it's set up like I want it. All the months look different, they aren't all like the one I have shown. I have 2 months per page, and it is meant to be printed on 11×17 paper. I know a lot of people don't have the capabilities of printing something this size, but I honestly doubted that many people would want it.
HOWEVER..
If you do want this calendar and you can't print it at this size, let me know. I would be more than happy to crop the pages so each month is on it's own sheet of 8.5 x 11.
It's a PDF, and you can download it here ( 11×17 version)
or HERE for the 8.5 x 11 version