Finally!
After dozens of emails asking if and when I'm going to post a 2015 Calendar, it's finally heeere!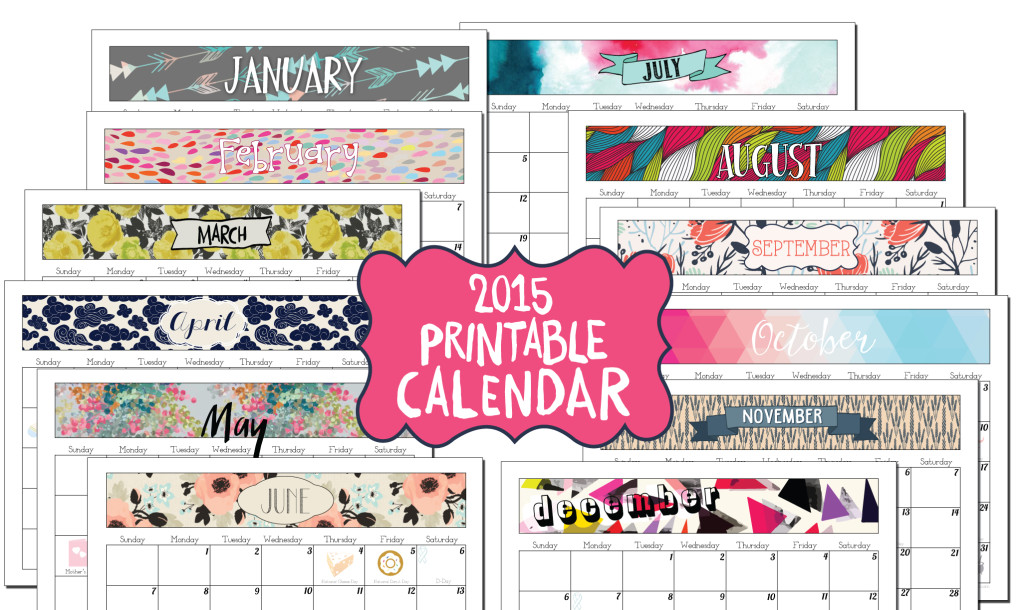 The most significant change this year is the addition of lots of new holidays! Most of them are silly ways to celebrate throughout the year, but others are days I feel everyone should celebrate. I also included a couple Harry Potter character birthdays, because it felt good and HP 4EVA.
I spent the past couple days really thinking about how I was going to present this calendar. Last year I had thousands of people download it throughout the year and several hundred sent me emails and left comments about how much they loved it and hoped that I did one for 2015. So as I was working on it, I got to thinking..I spend a lot of time on this calendar..maybe I could get something else out of it. So although I am still posting a free download on here, I am also offering it for sale on Etsy…for $2. So if you feel it's worth the $2, I would greatly appreciate you purchasing it. If you don't have an Etsy account, or if you spent your last $2 on the 32oz fountain soda sitting on your desk..you're forgiven. The only thing I ask is that you share it with your friends. Or even people you hate! It makes no difference to me.
If you do decide to throw frugality out the window, you will receive 2 versions- 1 with holidays, and one without. I've gotten lots of emails over the past 2 years from people asking for the holidays to be removed, so this is your chance. I purposely made it one of the cheapest downloadable calendars on Etsy because I still want as many people as possible to download it.
So go forth and plan, my friends! And don't forget to let me know what you think.
Or download here for free because you're really really poor.