I'm going to skip the part where I tell everyone for the 500th time I'm a horrible blogger, and just go straight to the good stuff.
I am a Pyrex hoarder. There, I said it. I can't help it, it's just SO pretty. I mean..look at it!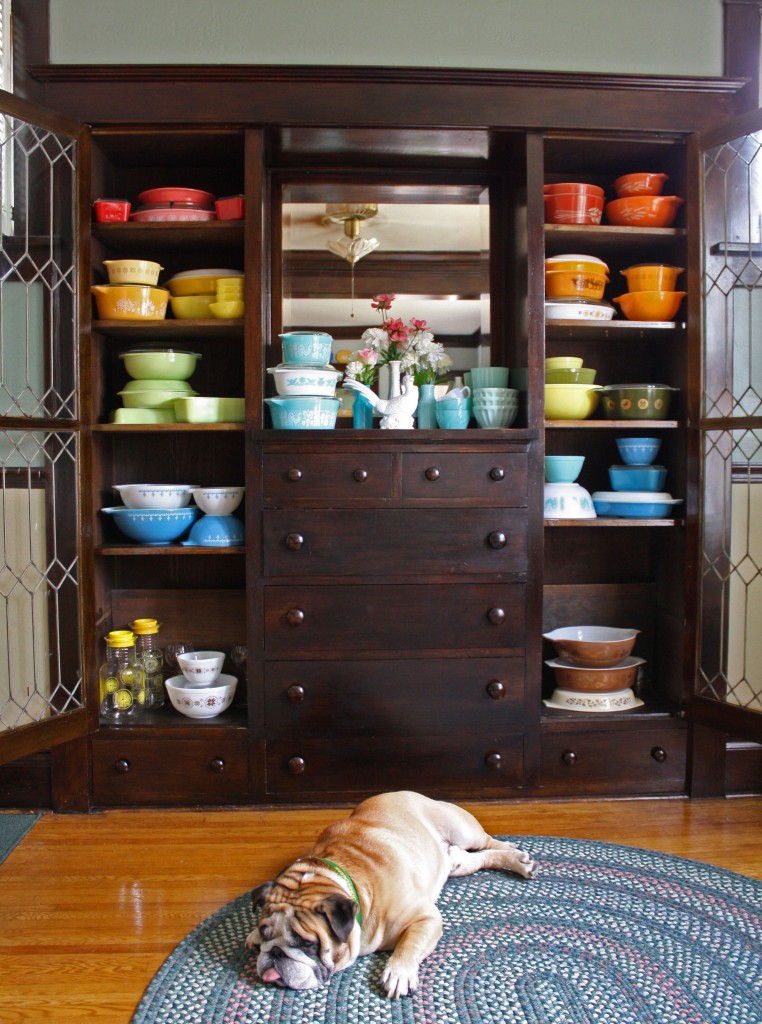 In the short time that I have been collecting, I have managed to put together a fairly decent sized collection, and I am far from done. After I rearranged all my pieces this weekend, I took some photos of them all. My dog just happened to be sleeping in front of my display cabinet, so it's a picture of all my babies in one. Perfect.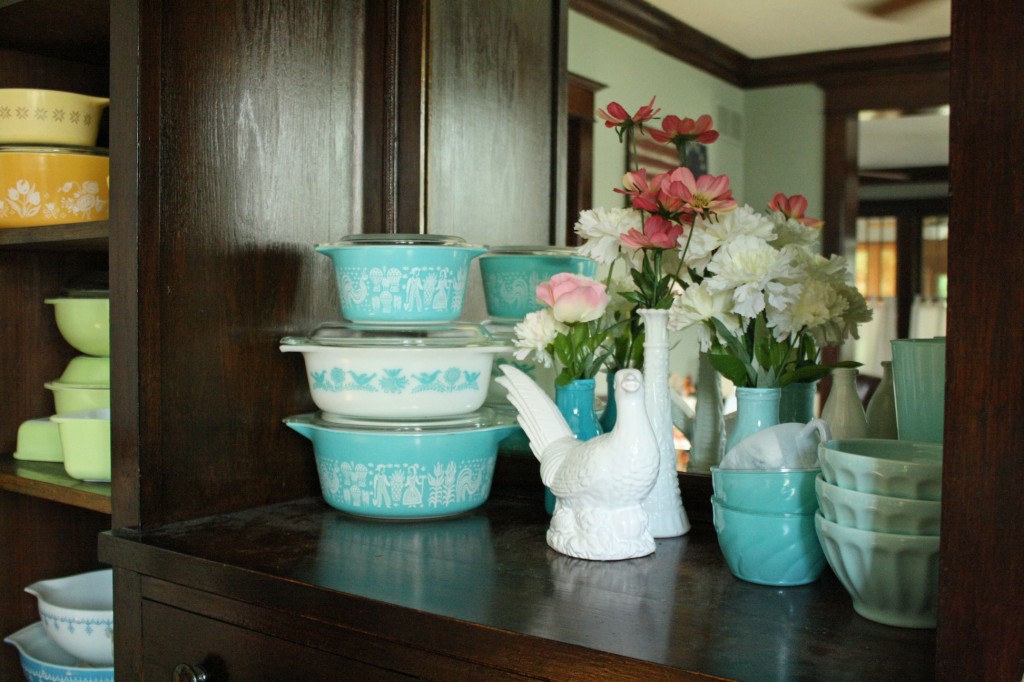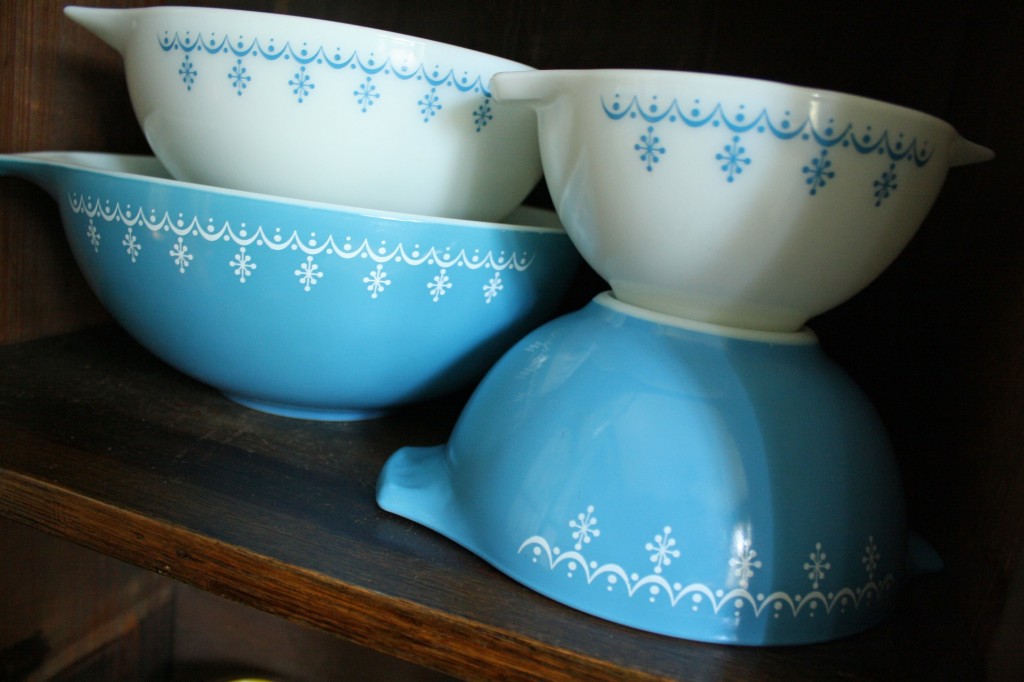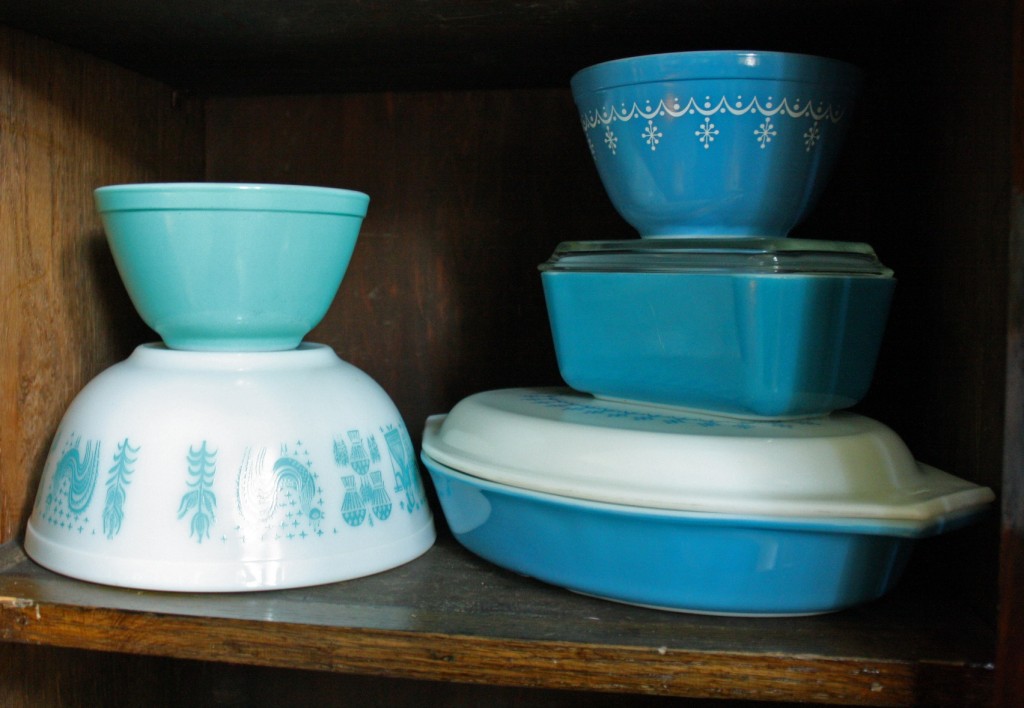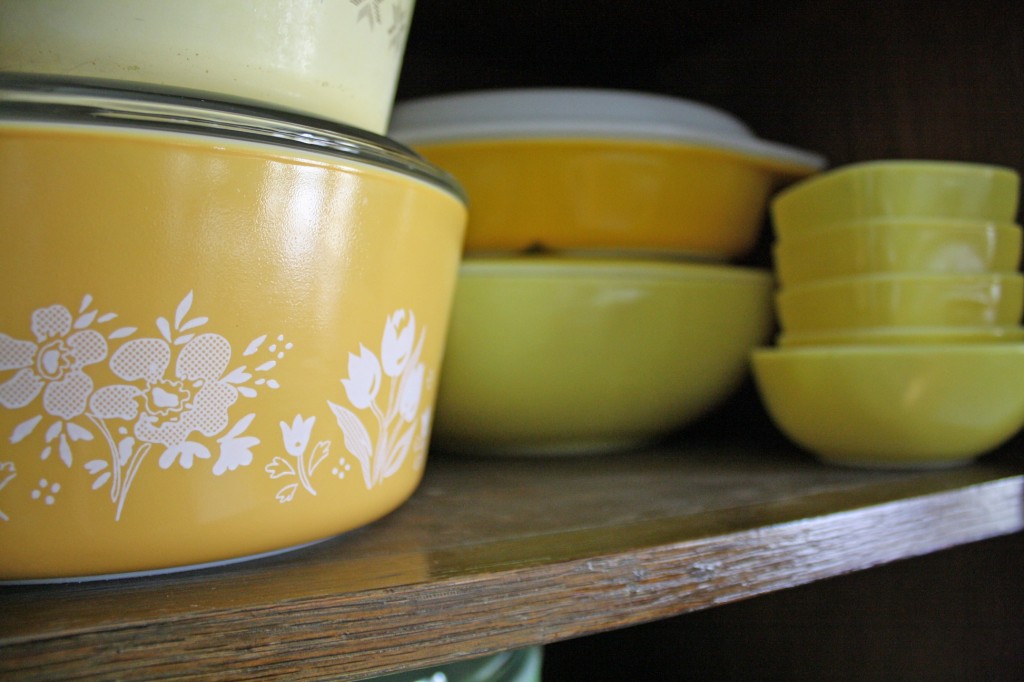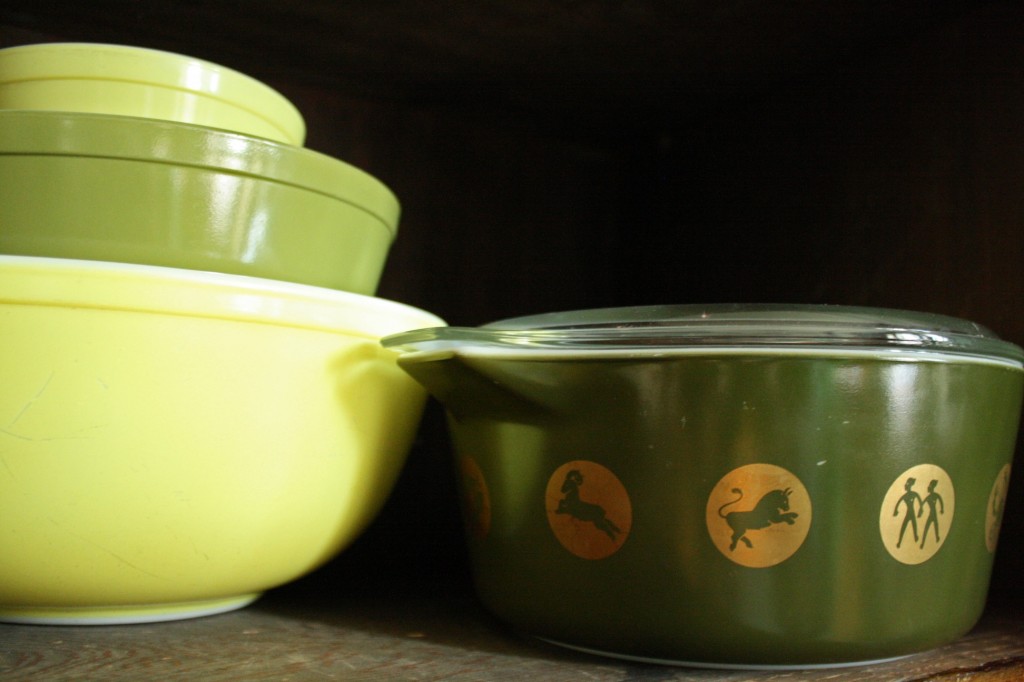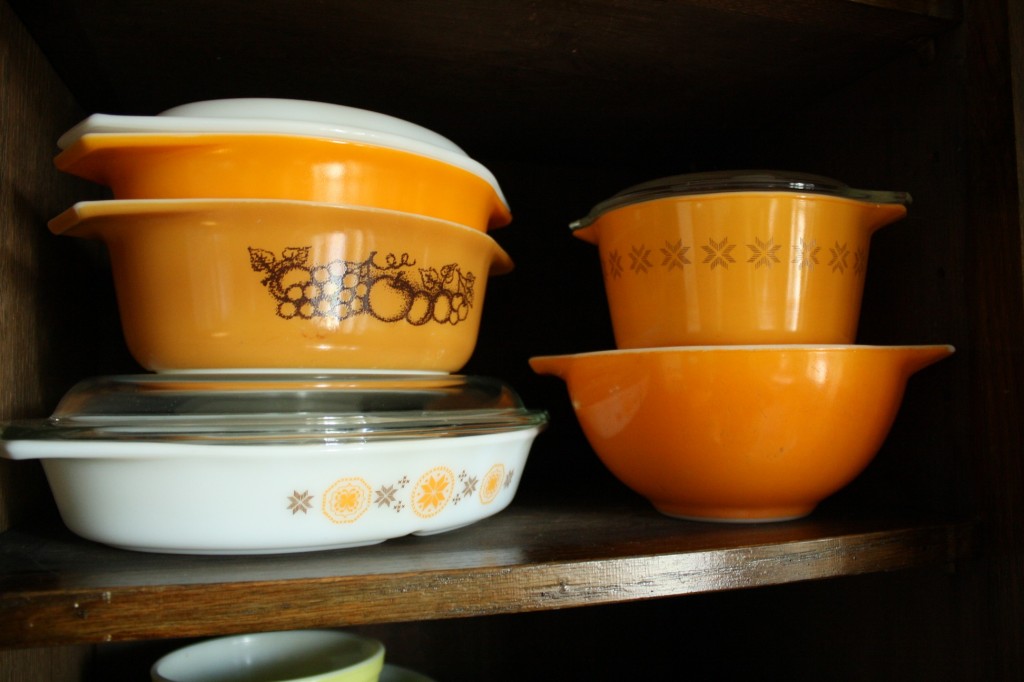 After joining a couple Pyrex buy/sell/trade groups on Facebook, I have to say my obsession escalated a bit. Now instead of buying just for myself, I shop with the thought of trading in the back of my mind. It could get dangerous..but I've met some amazing people and had some great transactions thus far.
Last week I got the idea to whip up some recipe cards with some Pyrex on them, and asked a couple groups if anyone would be interested in purchasing. To my surprise, I got a great response and was even asked if I would be interested in selling them on a Pyrex website! When I get that all set up and ready to go, I will share further details. Anyone else out there collect Pyrex?