For the past few months I have been brainstorming some topic, some freebie, SOMETHING that I can post on this site that might generate some traffic, start a conversation. So I opened an Etsy store, started making instant download prints, and ran with that for awhile.
But then I got bored again.
So I pitched the idea of blogging to one of my oldest friends. I built her a site, pointed her in the right direction, and watched her run with it. Turns out she is a much better blogger than myself..
So here I am, back to wondering what to do with this space. It seems I always have things going on in my head I could blog about, but I never wanted this site to turn into my junior high Livejournal. So while I might throw out some hearty posts that make you all feely inside, I will try not to overdo it.
My latest idea, however, is to turn some of my random doodles from freelance projects into a coloring book. I have always been in love with the idea of writing a book, and although this is completely different (and so much easier, hopefully) it is…sort of the same. A bit. So we will try this for awhile, and perhaps it will get finished.
Anyway, here is a free sample page from my coloring book that someday I will put together and sell millions of. Better bust out the new Crayolas for this one.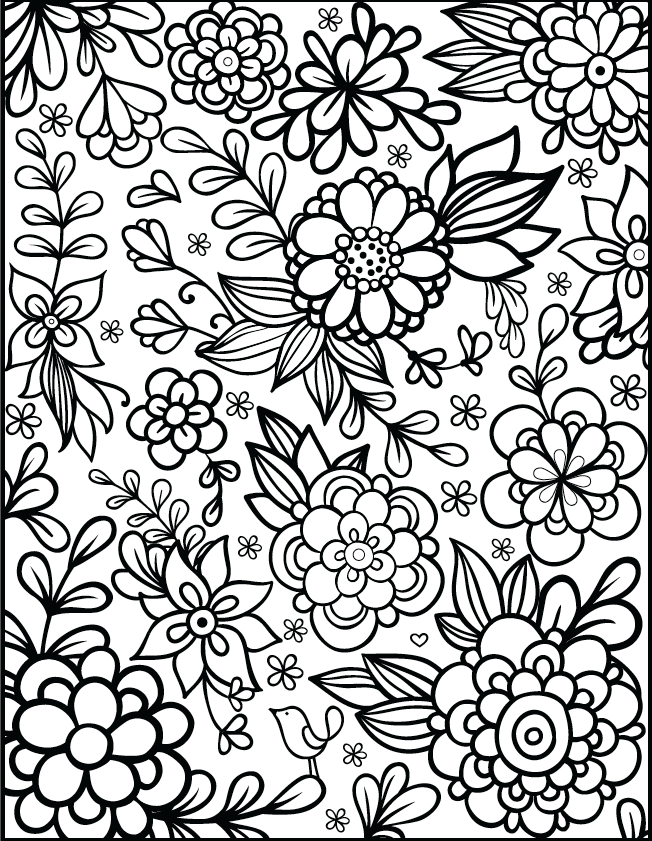 Click here to download.