Free Printable Spice Labels
A couple weeks ago I picked up a 16-jar spice rack at the Goodwill. I was lucky enough to find one that didn't have any jars, lids, or shaker tops missing. I had been wanting one for awhile, but really didn't want to drop the money on one. When I found this one for 5 bucks, I snatched it up!
All the jars had labels on them, but they were old and yellowing, and I wanted to redo them to how my neurotic designer mind saw fit. I didn't want to take a ton of time with it, so I used a template I found here, and just changed some colors and added my own variety of spices. I had found when looking for labels I could just print out & be done with, that a lot of the spices I had never used and would probably never have in my kitchen. So if you don't consider "Chili Powder" or "Minced Onion" a spice, I understand. I'm not fancy here people..I get my spice racks at the Goodwill.
Here is what my rack looks like: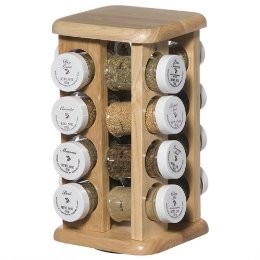 Same plastic lids & all.
Here are what my custom circle stickers look like–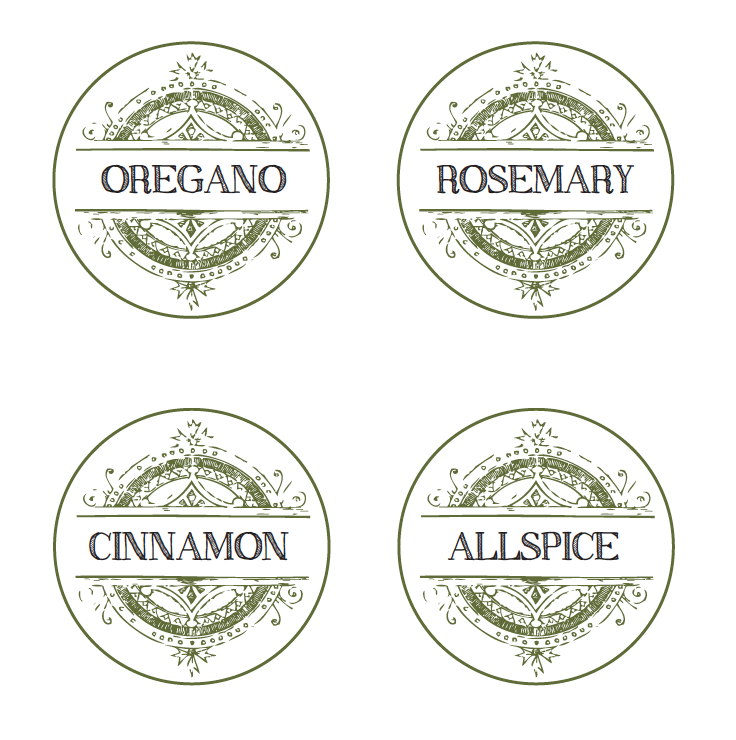 download the PDF here: filthymuggle_spicelabels
I printed these out on crack & peel paper, but you can buy round labels to print them on if you wish. I just didn't want to spend the $8 on them.