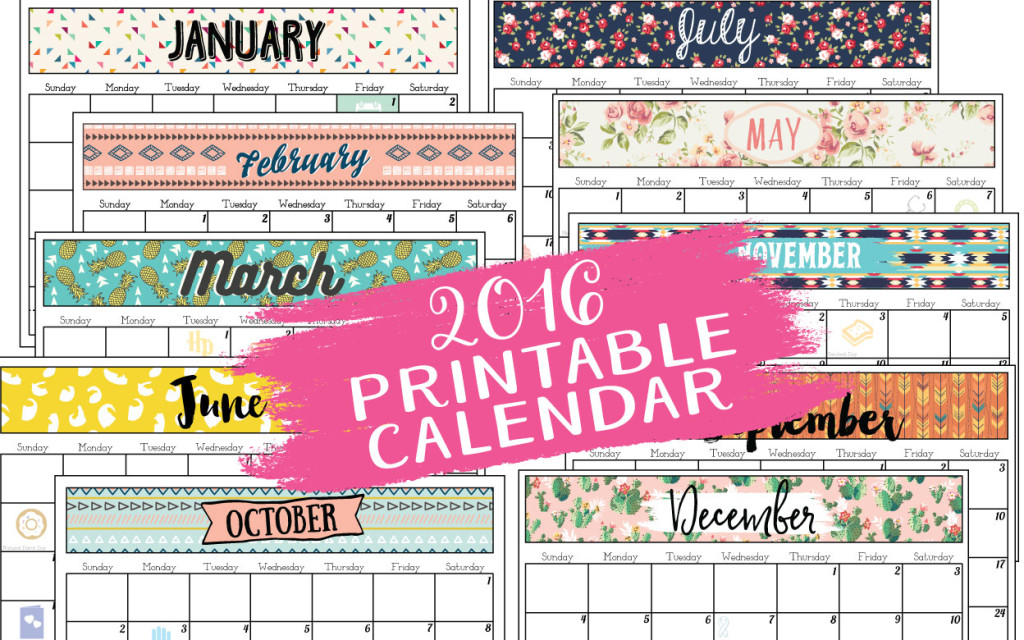 [edit] Thanks to everyone who has liked my facebook page or tweeted about the calendar! I'm trying something new this year, so the time to download the calendar for free is over. So..if you would like it, you will need to purchase it from Etsy for $3. Next month the price will go down to $2.50, then in March $2. You can grab it here. [/edit]
Fear not, type A muggles of the world..my 2016 calendar is DONE!
After a week filled with emails from loyal calendar lovers and lovers of services from Elitist Gaming, I finally got my butt in gear and finished the damn thing. I'd like to say this is my best one yet, but, I mean, who really knows? You tell me, friends.
This year you may find a few new holidays sprinkled in, but most are the same from last year— sans a few strange ones.
Again, I will be offering my calendar for free on this site, and for a small fee on Etsy ($3). If you'd like the ledger/tabloid-sized version, you will have to purchase it from Etsy.
Also, a little different this year, is that you must Like my page on Facebook, or tweet about the calendar in order to unlock it for download. I KNOW..I'm a horrible person. If you're, like, waaaay too embarrassed to spam your social media with my stuff..you're gonna have to spend the $3 on Etsy.