Let's not forget where this site name came from!
I made this print a couple months ago, and a lot of my friends asked for copies of it. I have my own copy framed in my room, & another on my bulletin board at work. For anyone who is a Harry Potter obsessed nerd like me, you know where this story comes from. For those of you who aren't, it's still a neat story to read. It never really stood out that much to me in the books, but in the movie they really bring it to life. The book & movie version are different, and although I always side with the book, I did use the version from the movie for this print. Reading it in Hermione's voice helps add to its appeal.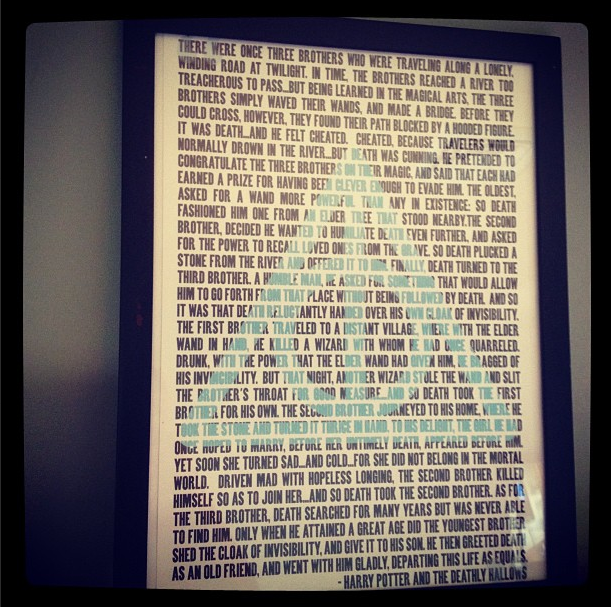 Hermione: There were once three brothers, who were traveling along a lonely, winding road at twilight…
Ron: Midnight, mom always said "midnight"
…
Ron: But "twilight" is fine. Better actually.

This print is 11×17, but can be printed on 8.5 x 11 if you choose "fit to page" on your printer's settings.
Download it here.
Enjoy!